An insider's guide to the top things to do and appeals in Melbourne and Victoria. Make the great city your catwalk and explore the built wonders.
Melbourne Street Art Tours
Melbourne's street art scene is one of the most vibrant and interesting in the world. Indeed, spray painted alleys like the city centre's Hosier Lane have become must-see sights, becoming outdoor galleries serving up an ever-changing feast of technicolour brilliance.
Amazing street art can be explored at your leisure without much guidance, however fully immerse yourself with a Melbourne Street Art Tour. What I really like about these excursions is that they are led by a number of the town's best street artists, which signifies an insider view on creative methods, issues and controversies. On top of that, the tour finishes with beer, wine and conversation in the Blender Studios, one of Melbourne's biggest and best street art galleries. The first city-centre tour starts from Federation Square while the Saturday-only excursion of the Collingwood and Fitzroy neighbourhoods begins from Collingwood.
Melbourne Cricket Ground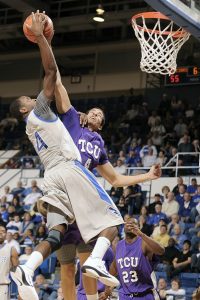 It May be the birthplace of Test cricket, and, yes, the Yearly Boxing Day Test match is enormous, however, the most effective reason to strike on the ground would be to partake from town's unofficial religion, AFL. This 100,024-seater is a Melbourne shrine where die-hard fans gather to witness their teams battle it out. The very first Australian Rules Football match was played on this ground in 1859, followed with the first Test cricket match between Australia and England in 1877. The arena itself hosted the 1956 Olympic Games and 2006 Commonwealth Games. Even for lesser sports lovers such as myself, engaging with the audience and getting into the spirit could be plenty of fun. The year runs from April to September. For those who prefer a more intimate sporting experience see a National Basketball League game at Hisense Arena, another world class sporting venue in the heart of Melbourne. Your heart will race witnessing the fast-paced teams in professional sublimated basketball uniforms, grab yourself one of the fan basketball jerseys to join the enthusiastic crowd.
Healesville Sanctuary
If you are decided to get up close and personal with Australia's beautifully curious creatures, this 70-hectare wildlife refuge is your place to take-action. It is a gorgeous place, with broad enclosures and aviaries occupied by indigenous icons, such as koalas, dingoes, wallabies, kangaroos, wombats, red-tailed cockatoos and barking owls. I locate the veterinary hospital particularly intriguing, as it is here for you to see firsthand the job the refuge does in rehabilitating orphaned, injured and sick wildlife. Another highlight is that the Spirits of the Sky series (daily, midday and 2.30pm), that showcases Australia's largest bird of prey, the Wedge Tailed Eagle. The attraction can get really busy on weekends and school vacations, so unless you want to be trampled by families, think about visiting earlier in the week.
Phillip Island
Phillip Island is world-renowned for its 'penguin parade'. At dusk nightly, a colony of Small Penguins emerges out of the water in Sutherland Beach as waddling commuters heading home from a hectic day. It is a massive tourist attraction, particularly on holidays and weekends, so reserve ahead. Though the parade is a must-see occasion, I am a larger fan of Phillip Island's Koala Conservation Centre, its own elevated boardwalks a convenient place to grab a glimpse of Australia's cuddliest-looking marsupial. Phillip Island sits in the entrance to Westernport Bay, 87 miles north of Melbourne.
Gallery Hopping
The National Gallery of Victoria boasts an Impressive assortment of big names such as Drysdale, Rodin and Constable one of the numerous permanent works which may be viewed at no cost in its global collections. Its best gallery on St Kilda Road is itself a work of art, worth a trip in its own right, having a towering stained-glass atrium that will make art enthusiasts jump with joy. You'll see endless modular walls of impressive unique art in the Ian Potter Centre, just up the street in Federation Square, is the Australian collection which includes a stunning display showcase gallery of Aboriginal works.

Picnic at the Royal Botanic Gardens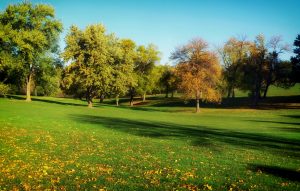 Close to the hearts of people who call Melbourne home The Royal Botanic Gardens is the best spot to interact with life. From 1857 this 38-hectare swathe of a panoramic green area in the edge of The CBD is split up into various topics with a lake in its centre. It is the Ideal place to enjoy a long day picnicking and stroll the myriad Paths inside the park. There's also a purpose-built Children's Garden to get families using a water fountain and man-made creek to dab come summer. Day and night, but especially early in the evenings, you'll be discussing the Perimeter with fitness fanatics conducting the 3.84km circuit of the backyard known locally as 'The Tan'. Keen botanists should check the gardens for free of charge guided tours.